Chapter Officers
Grace Pullen
President
I am honored to lead such a diverse group of kind, intelligent, and motivated women who so vibrantly emphasize our values of service, loyalty, friendship, and personal growth.
Samy Febles
Vice President of Standards and Values
I am so excited to make Sigma Kappa a welcoming home for the new members and a place they can grow to be their best selves all while making life long friendships!
Parker Wertalik
Vice President of Programming
I love being the VP of Programming because I get to make members more engaged in informal chapters by including content they find interesting and making it fun. I also get to make sure everyone understands the calendar and feels comfortable to approach me with changes! My favorite part of my position is creating themes for informal! I love thinking of fun ideas to get members involved in our chapters programming.
Morgan McDowell
Vice President of New Member Education
I am so grateful for the opportunity to lead the new members of our chapter, and ensure that they have a successful transition into sorority life! I hope that I can help them create meaningful memories and experiences that will last a lifetime.
Camilla Dalpiaz
Vice President of Membership
I am super excited to have this position and honored to have the privilege to showcase our amazing sisterhood during the upcoming formal recruitment!!
Karisma Kak
Vice President of Alumnae Relations
I'm excited to keep in contact with alumni and keep them in the loop with what Epsilon Chi is doing! I'm also excited to plan family weekend and founders day.
Natalie Depasquale
Vice President of Academic Excellence
I'm excited to assist my sisters in performing their best in academics, being a support system academically & personally so that our members can grow and be more confident/successful, and achieve a positive academic big/little program!
Laura Wenger
Vice President of Philanthropic Service
Julia Correll
Vice President of Communication and Operations
I am so excited for this position to become more involved in the chapter and get to know people better. I have loved holding leadership positions in the past, so I am so honored that I was elected to be a member of exec!! I am also excited to implement some new point ideas and have more opportunities for our sisters to do things together and support each other!!
Rachel Custer
Vice President of Finance
I am honored to be the VPF for Sigma Kappa this year! I love getting to work with all of our officers in order to help them fund exciting events and communicating financial information to the chapter.
Alyssa Link
Panhellenic Delegate
I am most excited for bridging the gap between each sorority in our Panhellenic community! I love how close we are, especially on Oak Lane, and there are a lot of ways for us to strengthen our sisterhood!
Mila Ehrhardt
Jennifer Shute
Brigid Radtke
Kate McCarthy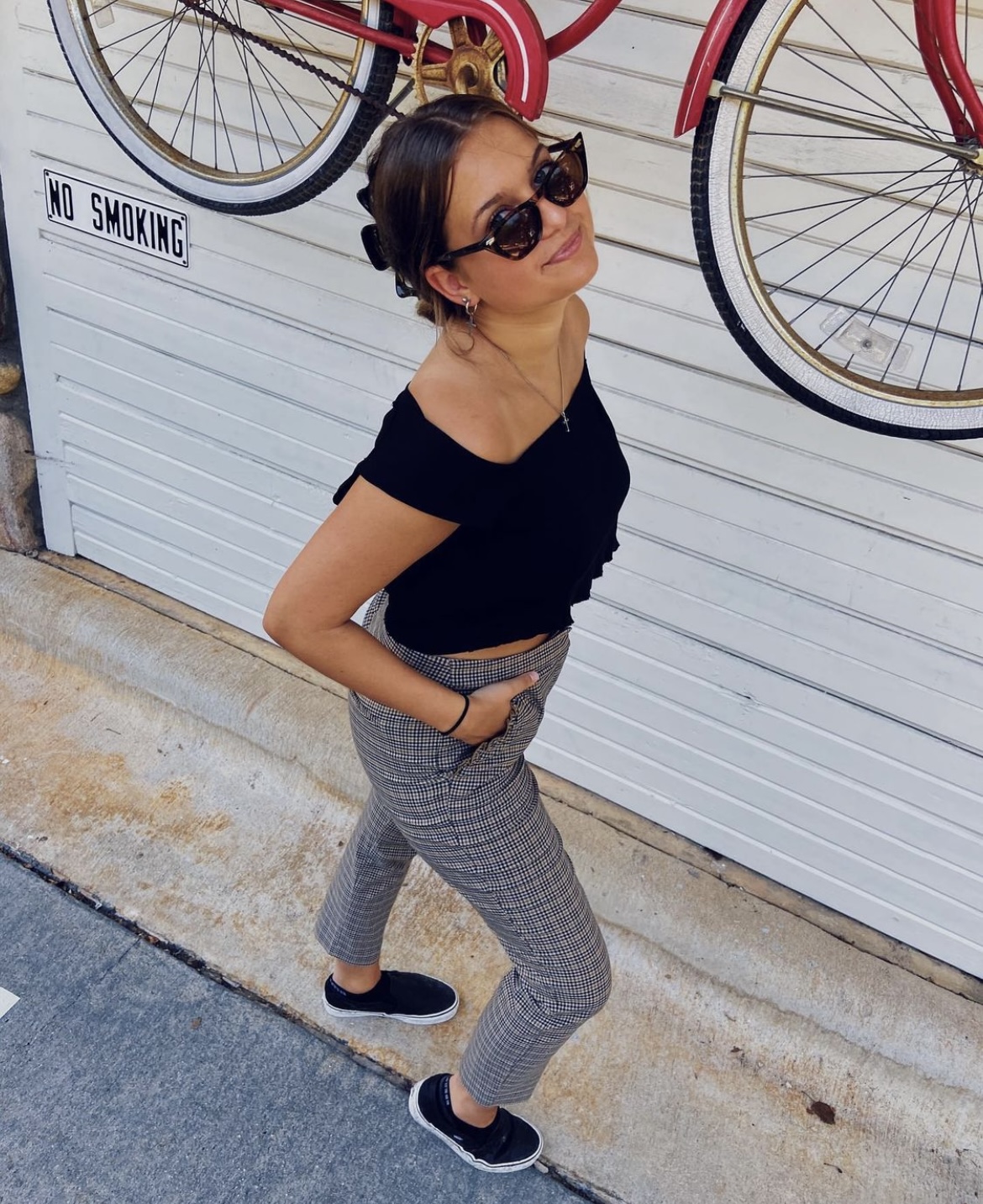 Public Relations Chairman
As the Public Relations Chair of Sigma Kappa, I am so excited to coordinate fun, fashionable photo and video shoots that embrace our individuality and diversity!
Danielle Velasco
Continuous Open Bidding Chairman
I'm excited to create an environment that fosters inclusivity and diversity through the informal recruitment process!
Julie Rebstock
Sigma Kappa Triangle Correspondent
I'm excited about being Sigma Kappa's Triangle Corespondent this year because I love learning more about my sisters and what they are up to outside of Sigma Kappa. I love reaching out to other sisters that I don't usually get to talk or hang out with to listen to their opinions and perspective about our events.
Maria Mcnicholas
Diversity and Inclusion Chairman
Hi everyone! I am very passionate about this topic and am so excited to shine light on such important ideas in Sigma Kappa! I think often times people tend to look at Greek life under the same stereotype but I hope to keep Sigma Kappa informed and excited about topics of all different backgrounds and diversities so we remain inclusive!
Annabelle Smith
Sarah Warter
Webmaster
I am so excited to have this position and get to showcase our AMAZING sisterhood on our website and social media accounts! :)
Jane Sciortino
Sarah Jackson
Assistant Vice President of Philanthropic Services
I am excited to do all that I can to support Warm Hearth and get the chapter involved in our philanthropies!
Becca Gregory
Assistant Vice President of New Membership
Kayla Hess
Elenora Fiel
Community Service Chairman
Savannah Ludolph
Health and Wellness Chairman
I'm excited about promoting a healthy college lifestyle through exercise, body image and a positive mindset. Can't wait to plan some fun sister workouts!!
Morgan Karns
Women's Advocacy Chairman
I am so grateful for the opportunity to add this position this year and I'm so excited for the opportunity to educate and empower my sisters and help create a safe environment for everyone!